Easy Access
Scan a QR Code to Launch or use a custom Eatselecta URL
Web based – no apps to download at point of sale
Always updated
Rich Media Menus
Add Images, Videos
Support for Veg / Non Veg Icons, Dietary Tags
Mobile / touch optimized and responsive
Add optional guest feedback forms
Highly Customizable
Create optional landing pages for your business
Print customizable QR Code tabletop cards
Modifiers and Add-on support for products
Orders & Payments
Customers can order at the venue, or order for pick-up or delivery
Pay via Credit Card, Netbanking, UPI besides all other options available via Razorpay
Automated Settlements
Set up your bank details with a single form
Eatselecta offers automated daily settlements via Razorpay (In India)
Easy to Manage
Simple, Intuitive admin to manage masters and orders
Easily set up multiple menus, categories and products
Drag and drop to reorder items
Order Management
Turn on and off availability as per your working hours
Auto accept order option
KOT / Packing slip printing
Analytics
Get quick stats via dashboards
Get insights on product-wise and category-wise sales
Get customer reports (with behavioural data coming soon)
Low Cost
No monthly or annual subscription fees
Pay as you use!
Transaction fees as low as 1%
Contact us to know more
About Eatselecta Digital Menu
Eatselecta Digital Menu, is a fast, lightweight, web-based ordering system for customers to browse, order and pay for products online. While the system is designed for the hospitality industry, it is an eCommerce platform that can be used for any type of product besides food & beverage products.

With no subscriptions or long-term contracts, and low transaction fees, the system is designed for small to medium companies looking to quickly sell online in a pay as you use model. Eatselecta DM is currently available in India but will be launching soon in the US and UK markets.

With a need for no-contact ordering systems at restaurants, bars and cafes in a post pandemic world, Eatselecta DM has been designed for ease of use, quick turnaround times, and robust and secure payment workflows to ensure a high rate of customer retention. There are no apps to download, no need for customers to keep downloaded apps updated – just scan a QR Code or click the link to view and order – new features are instantly available when deployed.

Designed by industry experts, Eatselecta DM has gone through a successful live testing period, and several iterations to make sure the product is relevant to market needs and is constantly updated, with new and exciting features planned in the coming months!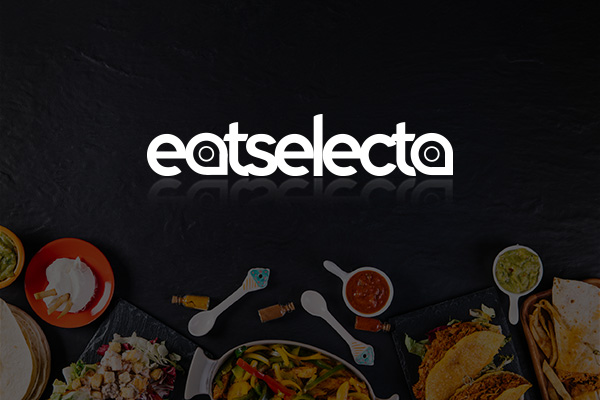 Eatselecta is a UK based company specializing in technology solutions for the hospitality segment. With over five years of experience in delivering cutting edge solutions, Eatselecta has in its portfolio native mobile applications for food and beverage discovery and ordering, at-table tablet-based ordering systems, large display kiosk ordering systems and background music solutions custom built for our clients.
We offer white labelled solutions of all our products, as well as technology consultation and execution for the hospitality industry.
Our team consists of technology experts as well as hospitality industry veterans on our advisory board with decades of experience ensuring our products are finely tuned to industry requirement and constantly updated.
For enquiries on our other products and solutions, or any custom requirements, contact us via the form below and we'll get in touch!